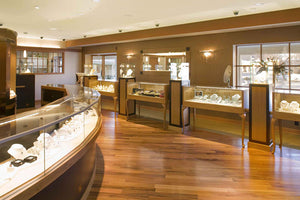 Challenge: A lock control system that automatically analyzes lock opening and closing data This jewelry store in Tanzania is a small and famous local jewelry store with a large amount of jewelry and expensive jewelry. Security for sales and control of internal staff were their main pain points. Vanma took many measures to ensure that the jewelry was managed securely at all stages to keep the jewelry store running properly. "We need a locking system to ensure the security and stability of jewelry in the sales, inventory, incoming and outgoing. Make sure there are clear traceability channels for time, handlers,...
---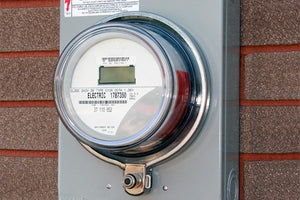 Challenge: Customized lock management for meter boxes The Mexico utility electric meter project was an important project to protect local outdoor power security. The meter boxes were scattered and located in a remote and harsh environment. Vanma took a number of steps to secure the meter boxes in order to keep the power safe and stable. "We needed a locking management system to be able to manage the electric utility meter in our jurisdiction in a uniform manner to avoid tampering and tampering by unauthorized persons. At the same time, due to the decentralized nature of the meter box locations,...
---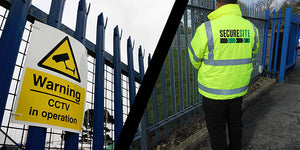 The comparison of CCTV vs guard tour systems has become a more significant debate in the security industry. Both of these security options offer both protection and act as crime deterrents. However, which one is better? Firstly, let's discuss the advantages and disadvantages of the two. Advantages of CCTV: CCTV system is a safe and convenient technology choice. The sight of surveillance cameras alone is enough to make thieves think twice. The advantages of CCTV surveillance include: Integrated audio for recording and warning potential intruders. Low level of maintenance required and longer uptime. Provide 24/7/365 protection, it does not require holidays,...
---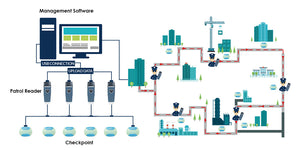 Patrols of various properties or facilities may involve vehicular patrols, foot patrols, use of CCTV systems, alarm/sensor systems, observation posts/guard shacks, and even drones in some cases. Patrols may be conducted by one guard or team covering an area. In general, there are five types of patrol: traditional patrol, watchman clock, guard tour system, CCTV system, and artificial intelligence patrol. Traditional Patrols: Traditional patrols are usually conducted by managers who divide tasks and areas and then assign tasks to junior guards. Guards patrol at random to monitor the environment and detect anomalies. Record the work on the sign-in form after...